J1 Recruitment Fair: LPM Restaurant & Bar Miami
May 17, 2021
Experience Abroad in collaboration ith LPM Restaurant and Bar is looking for passionate and driven Culinary and Food & Beverage interns and trainees to start their Program in October 2021.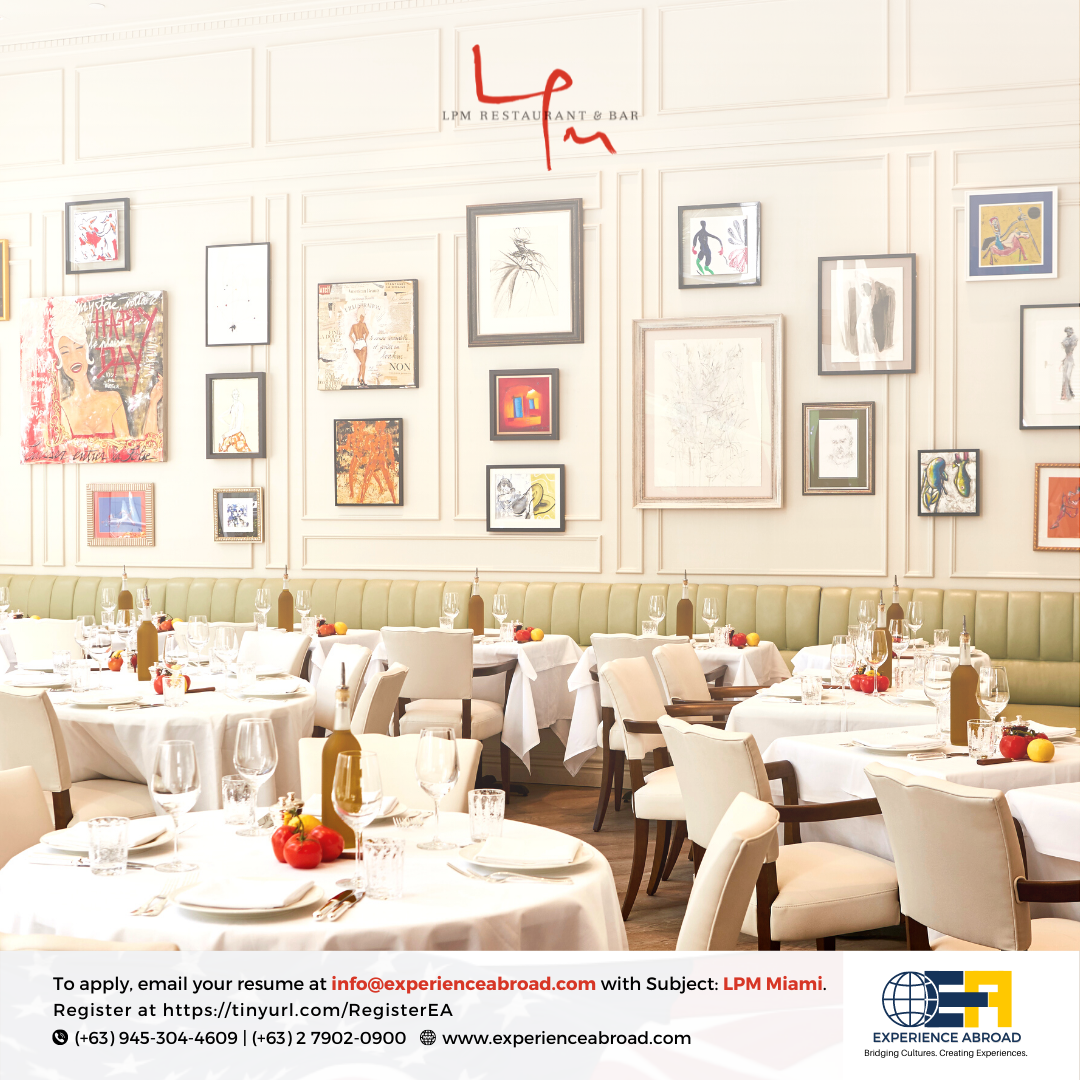 You may check other available J1 Recruitment Fair here.
LPM (La Petite Maison) Restaurant & Bar is the Home of French Mediterranean Cuisine. It sits in the Brickell neighbourhood of Greater Downtown Miami, right in the heart of the financial and business district and surrounded by consulates, high-end fashion shops and hotels such as the Four Seasons and Mandarin Oriental.
LPM continues the tradition of celebrating the simplicity of light French Mediterranean and Niçoise cuisine featuring exceptional pasta, seafood, and meat dishes prepared with fresh Mediterranean produce such as artichokes, courgettes, olives, and lemons.
LPM Restaurant & Bar is also a global brand with operations in vibrant and dynamic cities around the world like London, Dubai, Abu Dhabi, Hong-Kong and Riyadh.
As an Intern or Trainee of LPM Miami you get free accommodation for the first month of your training and meals are also free. Minimum stipend for Food and Beverage candidates is at $1300 per month (excluding tips) while Culinary candidates is at $13-$14/hour.
What are you waiting for? Get ready to indulge in this great opprortunity while appreciating the beauty and culture of the United State.
Join our on-going Online J1 Recruitment Fair for LPM Miami!
To begin your application, send your resume to info@experienceabroad.com and use the subjectline "LPM Miami Application" then register at https://tinyurl.com/RegisterEA. Experience Abroad with US today!