J-1 Host Company: Hyatt Regency Clearwater
February 20, 2023
Hyatt Regency Clearwater is a beach resort and spa located along Clearwater beach in Florida. The beachfront hotel opened in 2010, providing a new level of luxury and service to Clearwater residents and visitors.
The resort offers 286 fully-furnished rooms with spacious balconies where guests can dine in or hang out in the sun.
Hyatt Regency Clearwater Beach Resort and Spa is a partnered J-1 host company of Experience Abroad.
Hotel amenities and activities
To provide better access for everyone, Hyatt Regency Clearwater ensured that facilities can be easily accessed, most especially by individuals with disabilities. Some of these features include closed-captioning decoders for guest room televisions, assistive listening devices for meetings, and other hotel areas with accessible routes directly from the public entrance.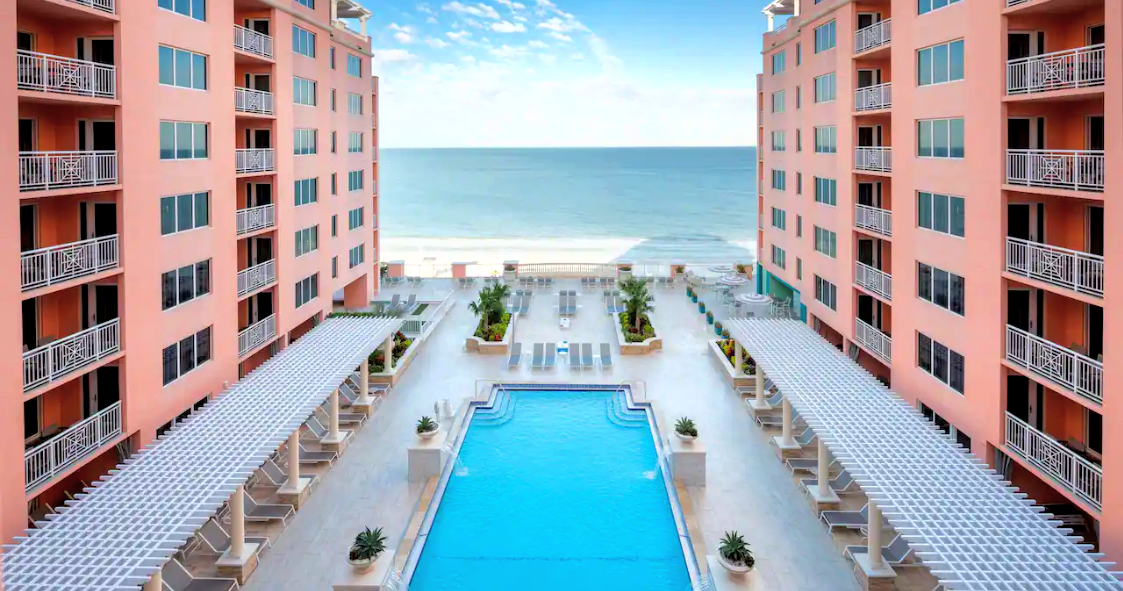 The hotel also has a 24-hour fitness center and outdoor pools that give breathtaking views of the beach and Clearwater. This can be enjoyed with private poolside cabanas with a secluded veranda, which is climate-controlled, and equipped with high-speed internet access and flat-screen television.
Guests can also enjoy the Sandava Spa, with ocean-inspired treatments that will help you feel relaxed and rejuvenated.
Nearby shops and establishments
If you're staying in the area, the hotel is only a few steps away from tourist attractions. During your free time, you can visit Pier 60, Clearwater Marine Aquarium, and Pelican Walk Plaza, to name a few.
Why should I apply for this hotel?
Employees commended the hotel for having a wonderful management team. Each member was treated wonderfully, fairly, and respectfully, especially when it comes to scheduling tasks and breaks.
Along with the amazing employee benefits, the work setup promotes good culture and great work ethics. Newly hired employees will surely feel welcomed and appreciated during their entire stay.
Hotel location
The hotel is located at 301 S Gulfview Blvd, Clearwater Beach, Florida 33767.
Got Questions?
Visit our FAQ's page or email us at info@experienceabroad.com.